Cyndi Lauper & The B-52's @ Radio City: A Lion's Roar
At last year's True Colors gig, I was mesmerized by nearly every act on the bill (including but not limited to The Gossip, Dresden Dolls & Erasure).
This time around, the brightest moments of the evening undoubtedly emanated from the two legendary headliners.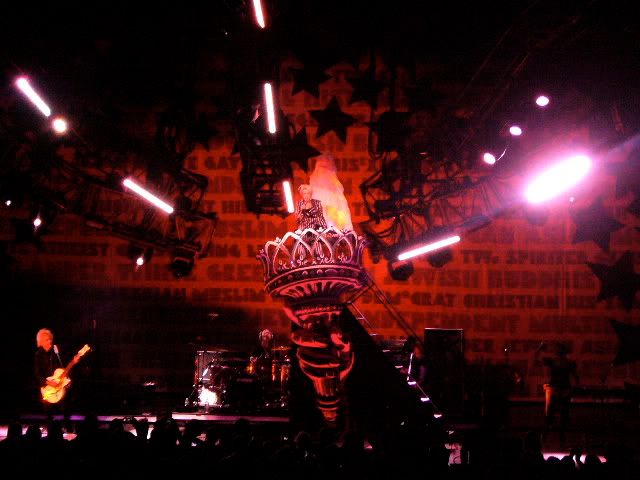 Cyndi Lauper's 75 minute set featured everything you'd hope to hear ('Girls Just Wanna Have Fun', 'Time After Time', 'She Bop', 'When You Were Mine', 'Money Changes Everything') alongside a handful of tracks from her new LP,
Bring Ya To The Brink
. The latter tunes transport Cyndi back to her early dance roots. Each and every
Brink
ditty sounded tremendous and defiant in the 6000 capacity auditorium. Perhaps my personal highlight of the evening would be the encore opening collaboration on
Hedwig & The Angry Inch
's 'Midnight Radio' with John Cameron Mitchell. JCM very rarely performs the cult classic's selections anymore and to hear the anthem sung so passionately was an immense treat. Visit Cyndi at her
MySpace page.
Enjoy a duo of up close & personal photos below.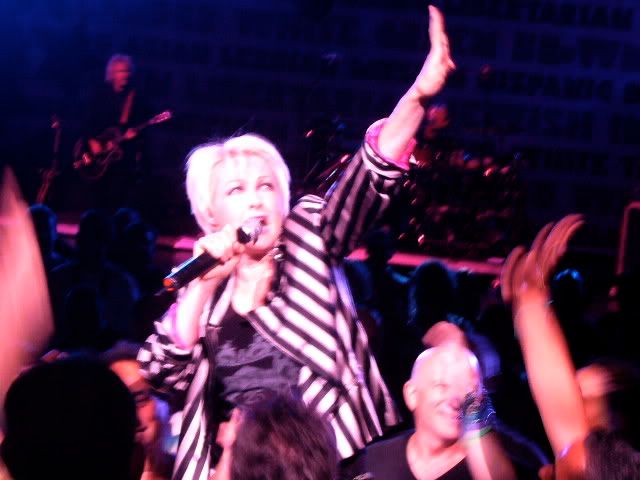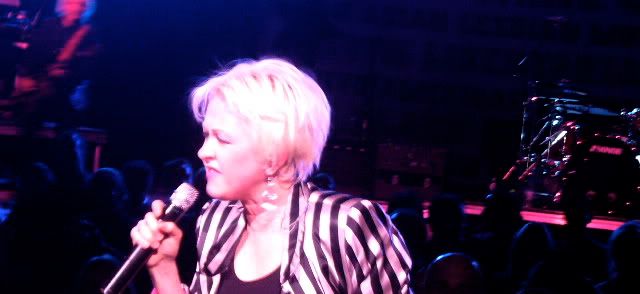 MP3:
Cyndi Lauper - Girls Just Wanna Have Fun
While I've been a long time fan of The B-52's, last night was my first time seeing the Athens based quartet in a live setting. With their fifty minutes, they bounced back & forth between their trademark cuts ('Roam', 'Mesopotamia', 'Private Idaho') and picks from
Funplex
- most notably the leisurely title track. While 'World's Greatest Party Band' is a tough term to live up to, The B-52's did not disappoint. In fact, they far exceeded my expectations. As could be predicted, the final two songs ('Rock Lobster' & 'Love Shack') were the most well received. Watch a clip of the band performing 'Juliet...' on
R&K
here.
MP3:
The B-52's - Hot Corner
Labels: concert review, cyndi lauper, radio city music hall, the b52's, true colors tour