I'm From Barcelona @ Masonic Temple: Aim For The Stars
It was nine months ago that I first fell in love with I'm From Barcelona. Their
set at Brooklyn's McCarren Park was transcendental
, the band's
Southpaw gig (the following day) was equally as mesmerizing.
Since that August weekend, I've been waiting with intensely baited breath for another opportunity to catch IFB's mystical live show once again. My prayers were answered last night in the form of another mindblowing hour-long barrage which featured the bulk of their debut LP,
Let Me Introduce My Friends
, alongside three brand new tunes. Confetti, over-sized pink balloons, sing-alongs, erratic dancing, a conga line and all the standard IFB trademarks made their return to NYC a stupefying one. Enjoy a dozen photos from the spectacle (as well as the setlist plus an MP3 of 'Britney') below.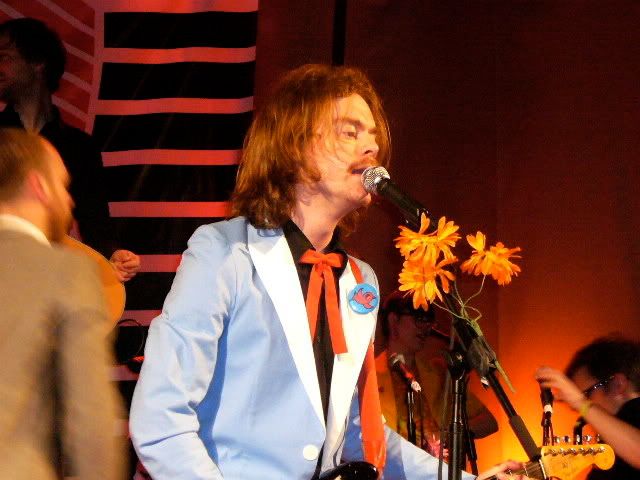 Watch several videos from the gig at
Sup Mag
's
YouTube channel.
Visit IFB
on MySpace.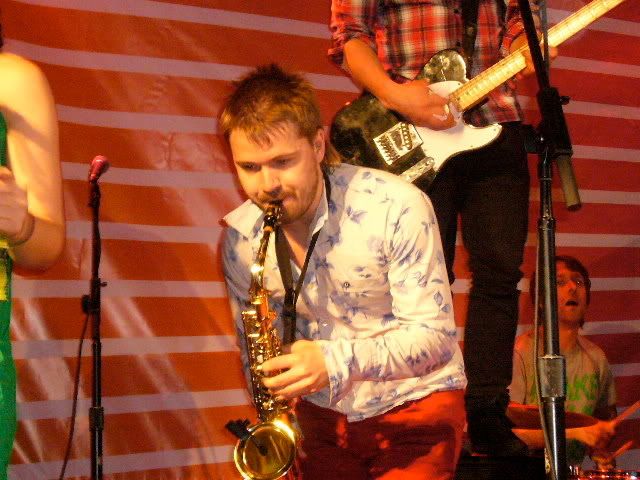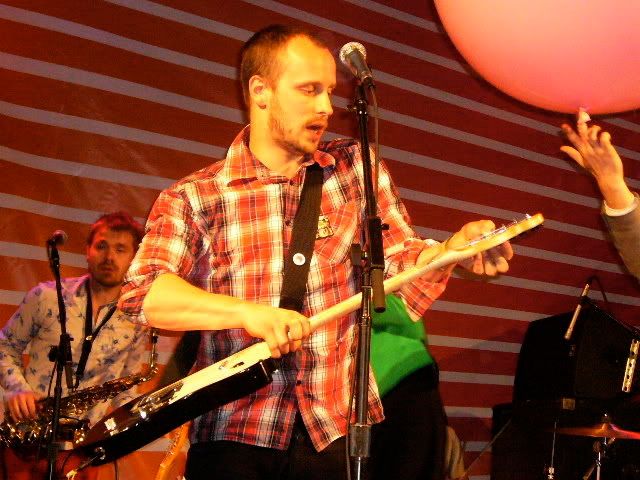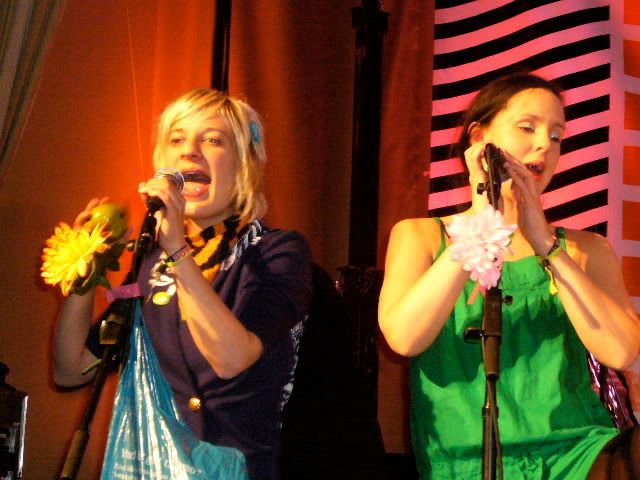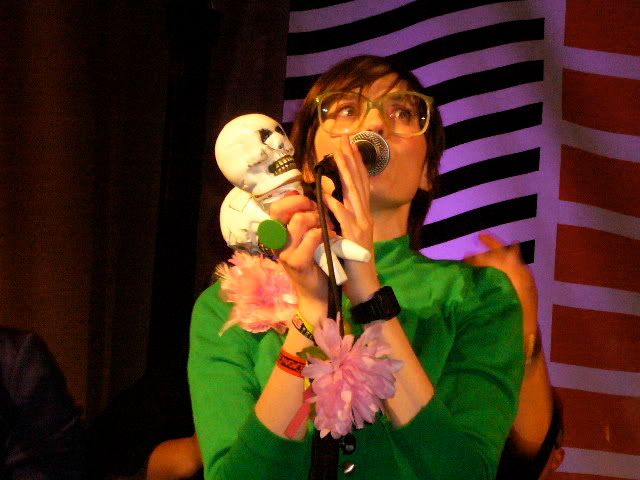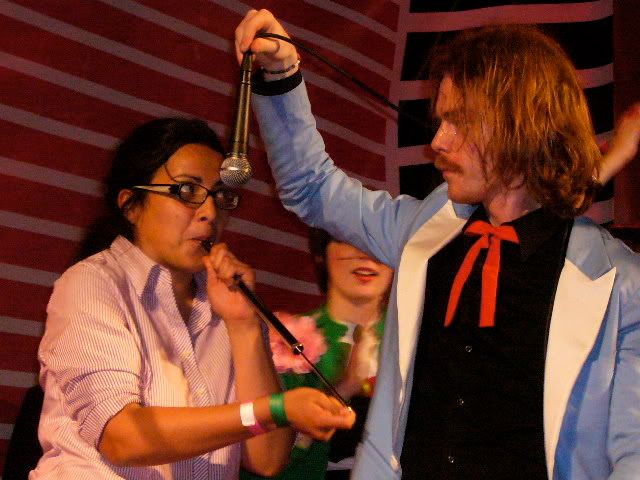 Setlist:
Treehouse. Surrounded. Rec & Play. Collection Of Stamps. Chicken Pox. Mingus. Oversleeping. The Painter. Britney. We're From Barcelona. Barcelona Loves You.
Encore:
Jenny. Headphones. Ola Kala.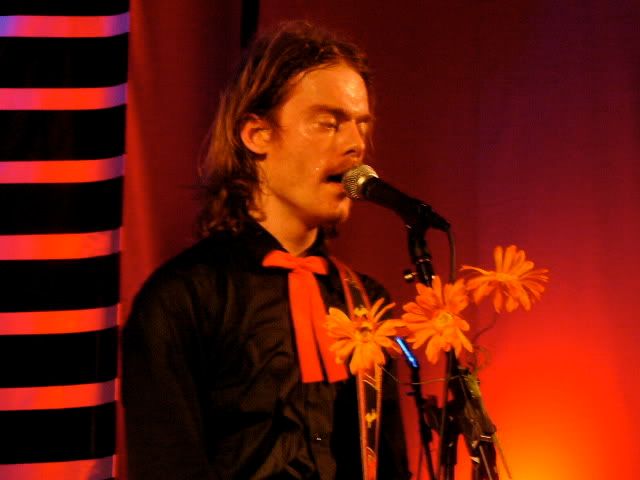 MP3:
I'm From Barcelona - Britney
[
alt link
]
Labels: brooklyn masonic temple, concert review, i'm from barcelona