Katy Perry @ Cornerstone Offices: An Intimate Portrait
Prior to
our stroll down towards Webster Hall for She & Him's gig
, TMS stopped by the hub of
Cornerstone Promotion
for a brief acoustic set from buzz-worthy LA-based crooner, Katy Perry. The kooky chanteuse serenaded the invite-only crowd to a handful of tracks from her forthcoming debut LP,
One Of The Boys
(out in June). If I had to describe Katy's music in three adjectives, they would be: quirky, animated & heartfelt. Download an MP3 of her first single, 'UR So Gay', at bottom. Visit Katy Perry at her
official MySpace page.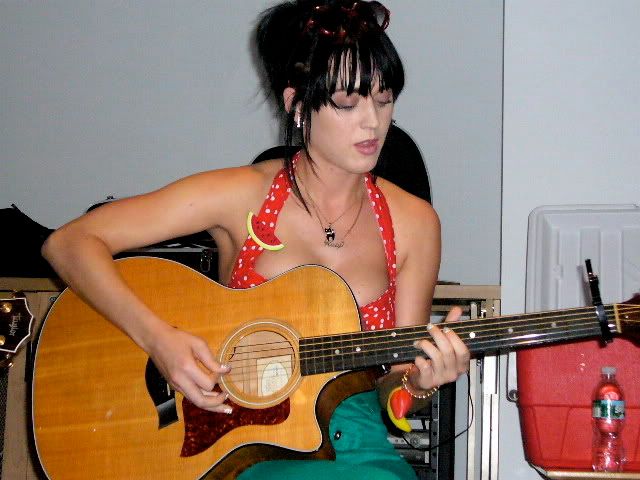 MP3:
Katy Perry - UR So Gay
[
alt link
]
Labels: concert review, cornerstone promotions, katy perry