She & Him @ Webster Hall: Sweet Darlings
Ever since I got my hands on M. Ward & Zooey Deschanel's alluring debut collaborative effort,
Volume 1
, I've been itching to catch the duo's live show. I failed miserably during SXSW (in spite of a half dozen attempts), but last night I was fortunate enough to witness their first-ever NYC gig. Battling some sort of apparent illness, Zooey D. was null on stage banter and instead opted for a series of handwritten signs thanking, greeting and charming the 1400-strong crowd. For the most part, M. Ward kept to himself as well while the pair tore though the vast majority of their LP alongside a handful of American classics. The 55-minute set ended with a beautiful encore which included M. Ward's
Post-War
staple, 'Magic Trick'. Photos & MP3 below. Watch She & Him's performance on
Conan
here.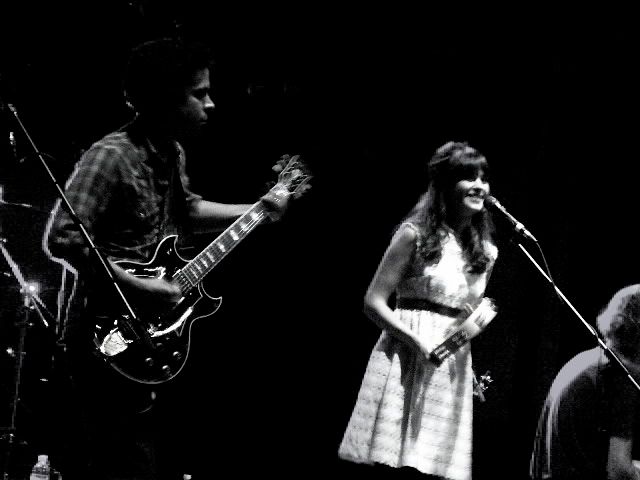 MP3:
She & Him - I Was Made For You
[
alt link
]
Labels: concert review, she and him, webster hall