Chairlift @ Tribeca Grand Hotel: Raspberry Swirls
Last night served as the official release party for Chairlift's stunning debut LP,
Does You Inspire You
.
Bolstered by the inclusion of 'Bruises' in the latest iPod campaign
, the Brooklyn based trio is currently riding a mountain of well deserved buzz. Their half hour set was charming, ethereal & melodic. Chairlift successfully mastered the following juggling act: seducing neophytes while satiating long time admirers alike. Pics, setlist & MP3 below.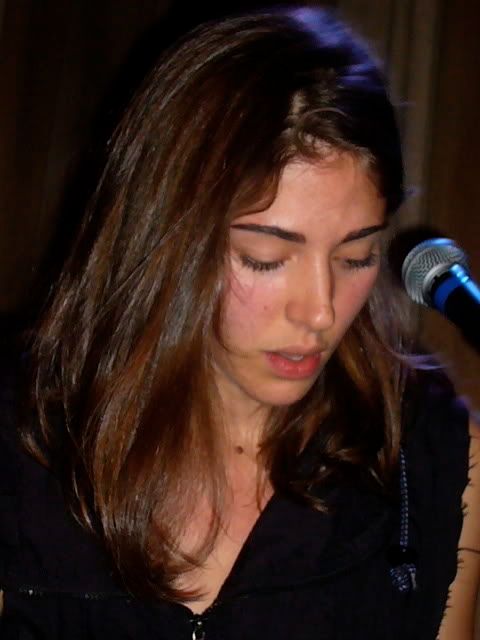 (
Setlist
) Evident Utensil. Territory. Garbage. Ceiling Wax. Bruises. Earwig Town. Somewhere Around Here. Make Your Mind Up. Planet Health.
MP3:
Chairlift - Evident Utensil
Labels: chairlift, concert review, tribeca grand hotel