Wye Oak @ Union Hall: Archaic Smiles
I've been meaning to
catch Wye Oak ever since the first time I gushed about them (back in January)
. For one reason or another, I've failed on many attempts but was fortunate enough to catch the Baltimore based duo last night. Over the course of their 45 minute set, the genre crossing act focused primarily on their debut LP,
If Children
. While Wye Oak's recorded material brings to mind Rilo Kiley, Beach House and even (at times) Yo La Tengo, their live show reminds me a lot more of Chan Marshall fronting a futuristic interpretation of The Secret Machines. The amalgamation of Jenn Wasner's alarming vocals and Andy Stack's mesmerizing mutli instrumentation (simultaneous keys & drums) is not only engaging but also awe inspiring. The band will embark on a trek with
Dr. Dog
this fall. View all of those dates & learn more about Wye Oak
at their MySpace page.
MP3 at bottom.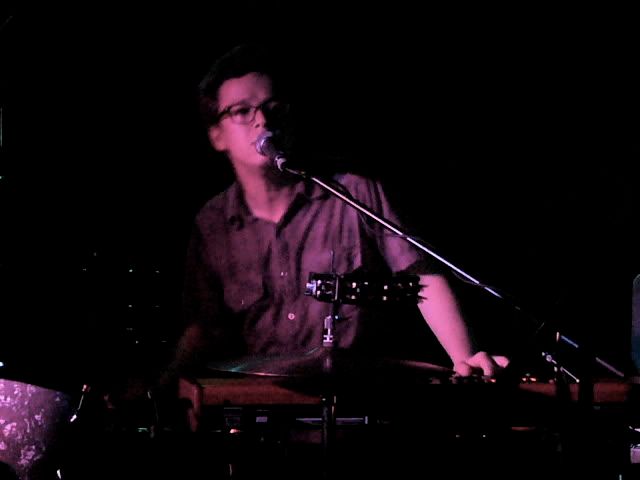 MP3:
Wye Oak - Warning
Labels: concert review, union hall, wye oak