Treasure Island Festival (San Fran): Flawless Fun In The Sun
On Wednesday, we held a contest for a pair of tickets to catch Treasure Island Festival 2008.
Matt Loving was our lucky winner. Here's his brief recap of last weekend's event: *We had a great time, they did such a better job with the set up than Outside Lands. Only two stages & there was no overlap. You could see every band you wanted. No trying to push through thousands of people a 1/2 an hour before the act you wanted to see started.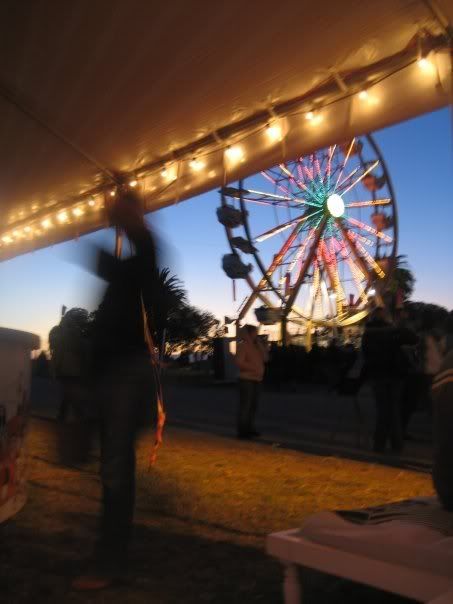 The bussing system was flawless too, only took about 15 minutes each way. While Okkervil River's set was only about 25-30 minutes long, they were one of my favorites. Unfortunately, I think Vampire Weekend's set has prevented me from ever listening to them again. They sounded fine, but after seeing The Raconteurs on the same stage about an hour later, it was painfully apparent that they are far too poppy and light for their own good. I feel like I lost a piece of my manhood with every song they played. Jack White, on the other hand, is as big a rock star as we've got on the planet today.*
MP3:
Okkervil River - It Ends With A Fall
Labels: concert review, guest blogger, treasure island music fest