Goldfrapp @ Radio City Music Hall: Shiny & Pastel
It goes without saying that when attending a show at NYC's legendary midtown venue, you're usually in for something genuinely spectacular. Last night's Goldfrapp performance was no exception to this unwritten rule. The band's glorious seventy minute set focused heavily on their 2008 melodic yet subdued release,
Seventh Tree
, with some minor toe dipping into earlier efforts. As anticipated, loudest cheers of the evening were awarded to
Black Cherry
's 'Strict Machine' &
Supernature
's 'Ooh La La'. With a catalog that ranges from the ethereal to the exhilarating, I was slightly tentative in Goldfrapp's ability to pull of a cohesive gig at this point in their career. Luckily, Alison & the gang erased those fears by outrageously surpassing my expectations. Photos by
Cerdsp
. Visit Goldfrapp
on MySpace.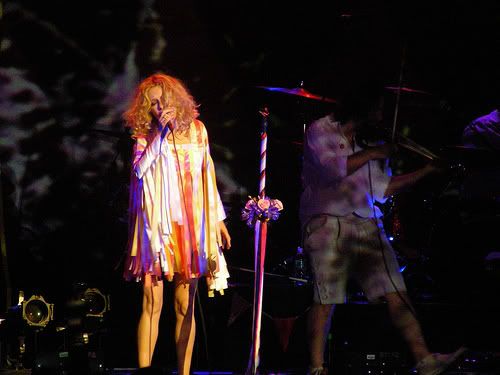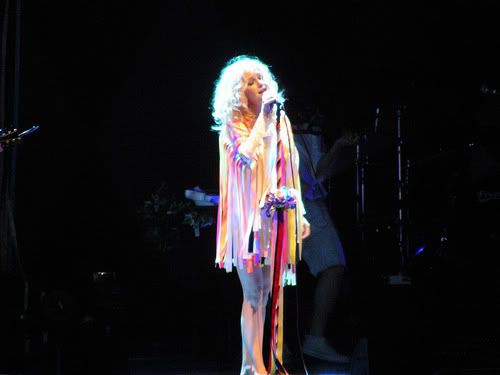 MP3:
Goldfrapp - Number 1
[
alt link
]
Labels: concert review, goldfrapp, radio city music hall