Supergrass @ Webster Hall: Like Falling Masonary
Back in our college years, Jen & I saw an overly vapid performance from Supergrass at DC's beloved 9:30 Club. That evening came as a huge shock as it was my first experience with the band in a live setting and I was expecting nothing short of brilliance. It was also particularly upsetting since I was mildly obsessed with their self titled LP (released in 1999) and spun its singles regularly on my radio show. Thankfully, last night's set was a vast improvement from that disappointing soiree. Juggling tracks from their new release,
Diamond Hoo Ha
, with a series of older selections, Supergrass had the sold out crowd eating out of their respective palms. Particular highlights include 'Mary', 'Moving' & 'Diamond Hoo Ha Man', 'Lenny' & 'Caught By The Fuzz'. Photos & MP3 below.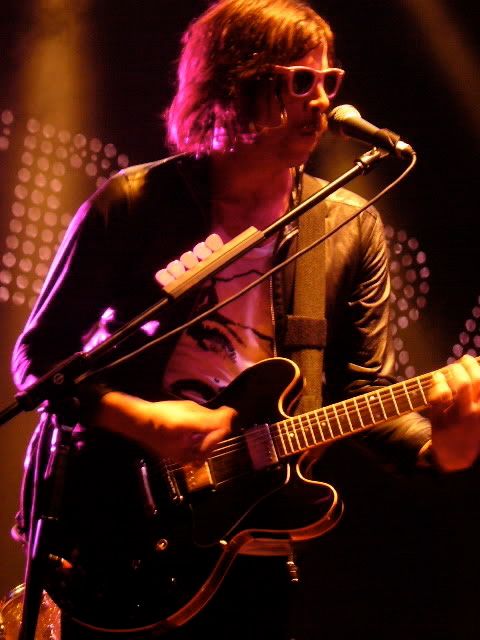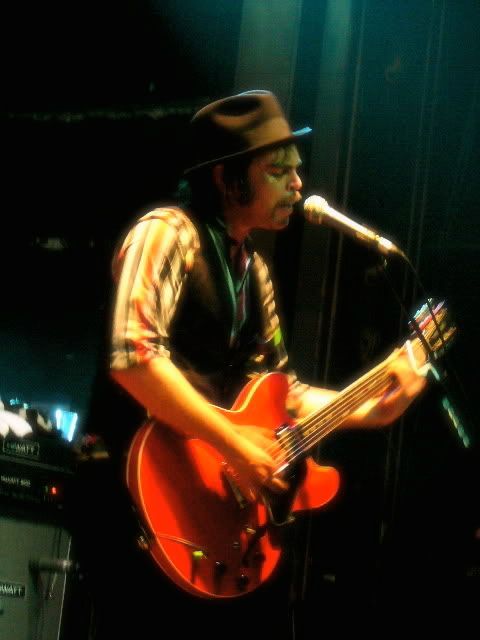 MP3:
Supergrass - Prophet 15
Labels: concert review, supergrass, webster hall