Native Korean Rock @ Union Pool: Love At First Sight
I was simply ecstatic when word spread late last week that Karen O would be debuting her new side project, Native Korean Rock, at one of Brooklyn's most beloved & minuscule venues.
For just about a half hour, she showcased a collection of love songs on par with the latter tracks from Yeah Yeah Yeahs'
Show Your Bones
(most notably 'Warrior' & 'Sweets'), backed by a quintet comprised of strings, drums & guitars. While we all know and love Karen for her gravelly howls and mighty stage persona, it's sometimes easy to forget that her demure side is just as impressive & captivating. The stage was adorned quite eloquently with a Korean flag, ample blue cellophane & a partial ship bow (which read 'Seoul'). Key elements of Karen's outfit included roses, fringes & a spectacularly detailed navy blue cap. All in all, an immensely beautiful & touching evening. Visit NKR
on MySpace.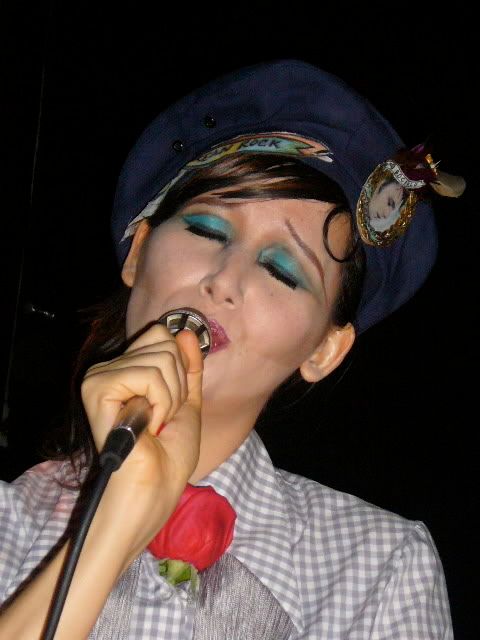 (
Setlist
) Ooo. Body. Visits. Beast. Rapt. Sunset Sun. Comes The Night. Day Go By.
(
Encore
) Indian Summer. Day Go By [Reprise].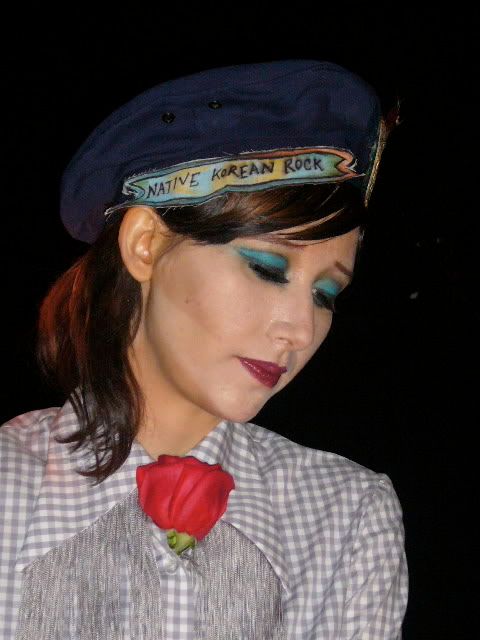 MP3:
Yeah Yeah Yeahs - Turn Into (Acoustic)
[
alt link
]
Labels: concert review, karen o, native korean rock, union pool