The Tings Tings @ Bowery: Girl Boy String Drum
Thanks to
a #1 UK album
,
an MTV smash
and of course,
a ubiquitous iTunes commercial
, The Ting Tings have become a household name within a few short months. Last night marked their Bowery debut. The 9 song, 40 minute set focused exclusively on their debut LP (
We Started Nothing
) and was akin to a poptastic roller coaster ride. The British duo has not reinvented the wheel by any means with their catchy three minute tunes but something about each track is instantly addicting and full of arrant flair. Read my recent interview with The Ting Tings
here.
Visit them
on MySpace.
Photos, setlist & MP3 of 'Great DJ' below.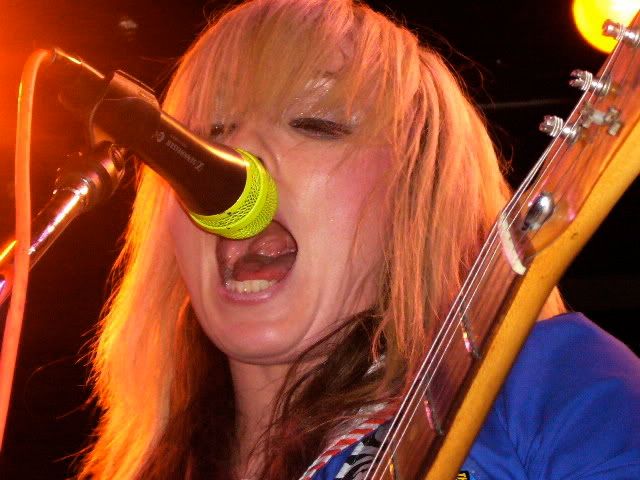 (
Setlist
) We Walk. Great DJ. Fruit Machine. Keep Your Head. Traffic Light. Shut Up & Let Me Go. Be The One. That's Not My Name. (
Encore
) We Started Nothing.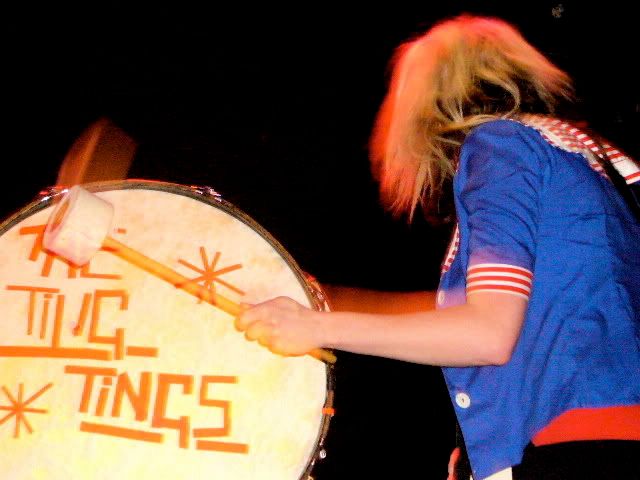 MP3:
The Ting Tings - Great DJ
Labels: bowery ballroom, concert review, the ting tings