Clinic @ Bowery Ballroom: Earth Angels
Donning Hawaiian button down shirts, matching gray khakis and their signature accessory (surgical masks), Clinic stunned NYC with a no fuss rip roaring 21 song mega set. The first half of the evening focused solely on their brand new release (
Do It
) and it was flawless. In particular, 'The Witch' & 'High Coin' radiated elegantly throughout the 600 capacity venue. For the latter portion of the gig, Clinic highlighted a selection of psych/punk favorites from their earlier efforts, stretching as far back as 1998's 'Kimberley' & 'Monkey On Your Back'.
Loudest cheers of the night would easily be awarded to Clinic's most well known track - 'Walking With Thee' as well as the 1-2 closing punch of
Internal Wrangler
's 'The Return Of Evil Bill' & '2/4'. For an act with eleven years under their collective belts, the Liverpool based noncomformists sounded as hypnotic and masterful as ever. In fact, I'd declare that the quartet currently rests upon their aural pinnacle. Visit Clinic
on MySpace
. View four more photos, analyze the complete setlist & download a
Visitations
era MP3 below.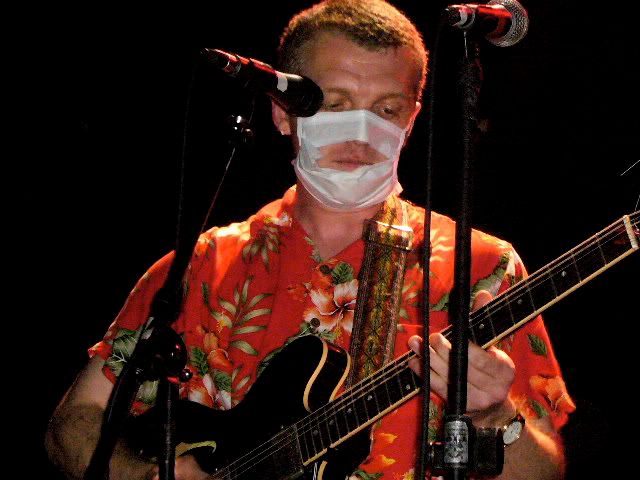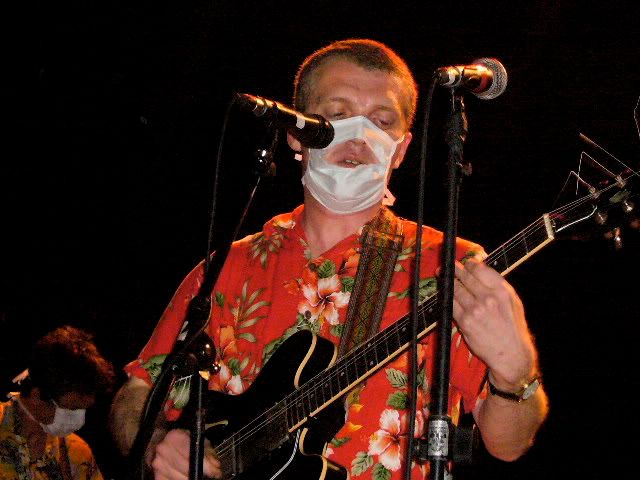 (
Set 1
) Memories. Tomorrow. The Witch. Free Not Free. Shopping Bag. Corpus Christi. Emotions. High Coin. Mary & Eddie. Winged Whell. Coda. (
Set 2
) Animal/Human. Monkey On Your Back. Children Of Kellogg. The Second Line. Kimberley. Pet Eunuch. Walking With Thee. Family. (
Encore
) The Return Of Evil Bill. 2/4.
MP3:
Clinic - Children Of Kellogg
[
alt link
]
Labels: bowery ballroom, clinic, concert review