The Big Sleep @ Bowery: Eyes Of Tigers
As an ardent follower of A Place To Bury Strangers & The Secret Machines, it should come as no surprise that I'm a massive fan of New York City's brilliant post rock trio, The Big Sleep. While the band incorporates keys, bass & guitar into their live show, it's painfully obvious that the strongest force within the trinity is The Big Sleep's outstanding drummer, Gabe Rhodes. With an unparalleled intensity and agility, his striking skills are indisputably entrancing. View a couple of photographs from last night's monumental gig below.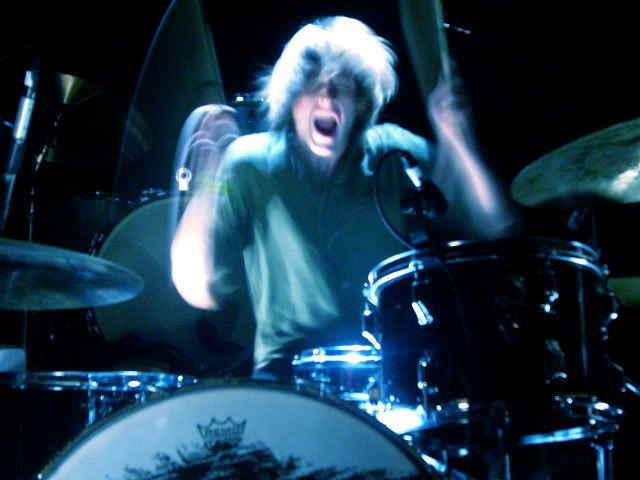 Learn more about The Big Sleep at their
MySpace page.
Enjoy a TBS MP3 at bottom.
MP3:
The Big Sleep - Pinkies
Labels: bowery ballroom, concert review, the big sleep