The Teenagers @ Bowery: Take Your Pen, Write It Down
The last time I caught The Teenagers and their brilliant salacious tomfoolery was on a chilly January evening at NYC's Mercury Lounge.
Since that gig - their 2nd ever in the US - the French trio has expanded their sound (via use of additional on-stage musicians), perfected their odd-yet-delightful dance moves and gained a new legion of fans singing along to every naughty lyric. Opening the 45-minute set with 'Feeling Better' and concluding on 'Sunset Beach', The Teenagers warmed their place in my heart once again. Visit The Teenagers
on MySpace.
A handful of photos & an MP3 of
Reality Check
's 'III' follow.
Setlist:
Feeling Better. Fuck Nicole. Love No. III. Starlett Johansson. Trouble. French Kiss. Make It Happen. Homecoming. Streets Of Paris... Sunset Beach.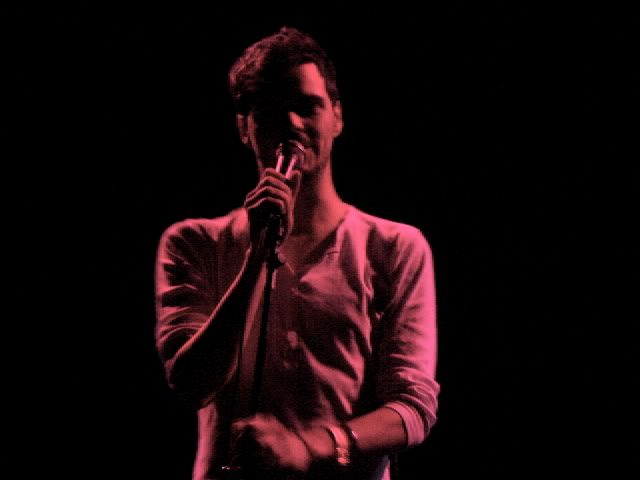 MP3:
The Teenagers - III
[
alt link
]
Labels: bowery ballroom, concert review, the teenagers