Joan As Police Woman @ Mercury: Feeding The Light
Roughly 250 people were presented with a sneak peek of Joan Wasser's sophomore LP,
To Survive
, last night at NYC's Mercury Lounge. Interspersed with two tracks from her debut record ('The Ride' & 'Eternal Flame'), Joan and her bandmates tackled the vast majority of the forthcoming release with sheer elegance. Whereas
Real Life
was reminiscent of a bashful diary entry,
To Survive
is more akin to an intimate yet seductive love letter. Judging from her glorious fifty minute performance, there seems to be a strong sense of romanticism and tenderness throughout the album. A perfect companion for a passionate summer soiree! It hits shelves on 6/10 via
Cheap Lullaby
. Further info can be found
here.
Visit JAPW at her official
MySpace page.
Download an MP3 of 'To Be Loved' at bottom.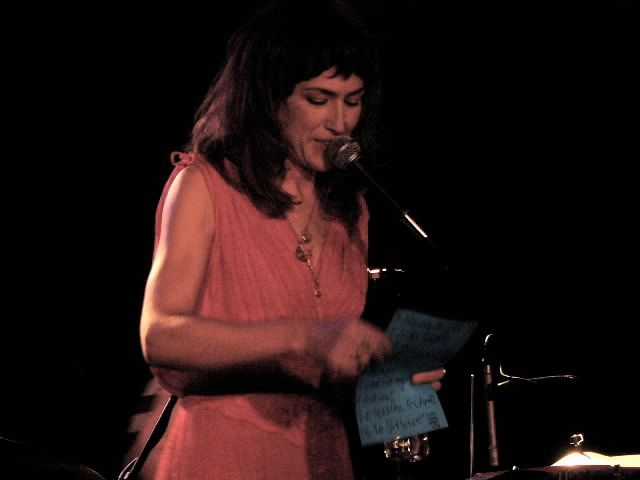 MP3:
Joan As Police Woman - To Be Loved
[
alt link
]
Labels: concert review, joan as police woman, mercury lounge