Duffy @ Virgin Megastore: A Distant Dreamer
To celebrate the US release of her magnetic debut LP,
Rockferry
, Duffy performed a trio of acoustic tracks ('Warwick Avenue', 'Syrup & Honey', 'Mercy') last night at VM's Union Square location. Following a well received appearance at NYC's legendary Apollo Theater, it was charming to hear the aforementioned selections in their rawest and gentlest form - even if the set was a mere 12 minutes in length! Enjoy a parade of photos from the gig + an MP3 below. Visit Duffy
on MySpace.
Watch yesterday's performance on Conan
here.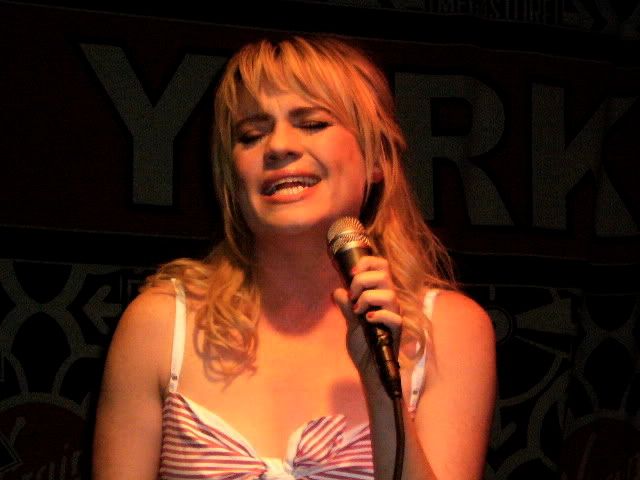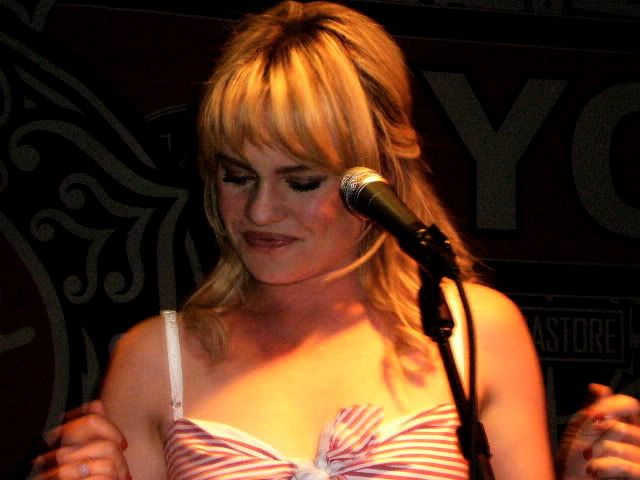 MP3:
Duffy - Warwick Avenue
Labels: concert review, duffy, virgin megastore