Adam Green @ Town Hall: He's The Brat
Following brief yet alluring sets by Tim Fite & Laura Marling, Adam Green stunned NYC's famed venue with a 90 minute aural assault highlighting the best tunes from his 5 solo LPs.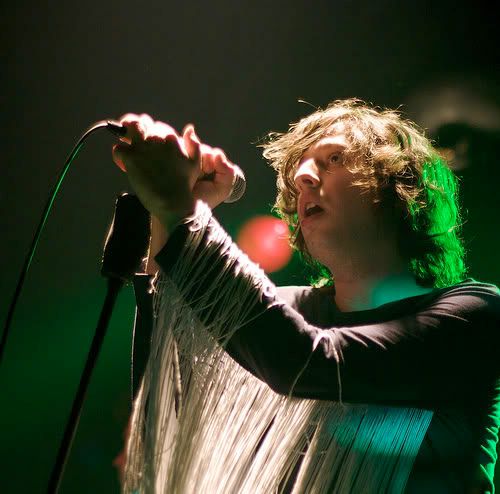 Adam's charm & eccentricity shone brightly all evening long - from the opening riffs of 'Festival Song' to the show culminating finesse of 'Jessica'. While I feel that the majority of his recorded material is hit or miss, there's simply no denying that with the assistance of a full band and two gorgeous background vocalists, each and every track soared throughout the 1400 capacity auditorium. Significant zeniths include the captivating back to back to back trio of 'Dance With Me', 'Morning After Midnight' & 'Baby's Gonna Die Tonight' as well as a delightful take on 'Friends Of Mine'. Replete with adorable stage banter, absurd dance moves and ultra witty responses to the many hecklers, Adam Green put on a truly impeccable performance. Visit AG
on MySpace.
Accompanying photos from Adam's Barcelona gig (same outfit) courtesy of
Alterna2
. Complete setlist & an MP3 follow.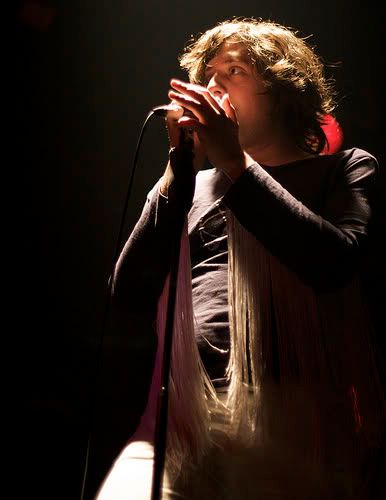 Setlist:
Festival Song. Hollywood Bowl. Broadcast Beach. I Wanna Die. Leaky Flask. Cannot Get Sicker. Friends Of Mine. Gemstones. Chubby Princess. Nat King Cole. Her Father And Her. Drowning Head First. Getting Led. Be My Man. Novotel. Grandma Shirley And Papa. Salty Candy. Dance With Me. Morning After Midnight. Baby's Gonna Die Tonight.
Encore:
Tropical Island. Carolina. We're Not Supposed To Be Lovers. Jessica.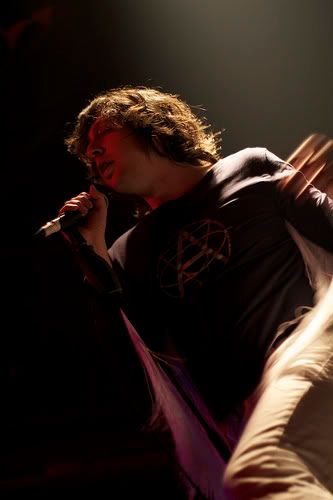 MP3:
Adam Green - Baby's Gonna Die Tonight
[
alt link
]
Labels: adam green, concert review, town hall