The Dodos @ Mercury Lounge: Thunder On Their Backs
What a difference ten weeks can make. Late January marked my first encounter with the Cali based buzz act. On that evening, the duo soared and I became an instant admirer (
full review here
). Fast forward to last night - riding a tidal wave of well deserved acclaim, The Dodos managed to easily sell out Mercury Lounge and magically outshine the phenomenal aforementioned winter gig. With added help from a part time xylophonist, guitarist Meric Long & drummer Logan Kroeber performed a passionate, intense and blustery 60-minute set highlighting the vast majority of their new LP,
Visiter
. Favorites of the evening: an extended saxophone friendly take on 'Fools', a tender rendition of 'Ashley' & the spry opener, 'Red & Purple'. Visit The Dodos at their
MySpace page.
Photos & MP3 follow.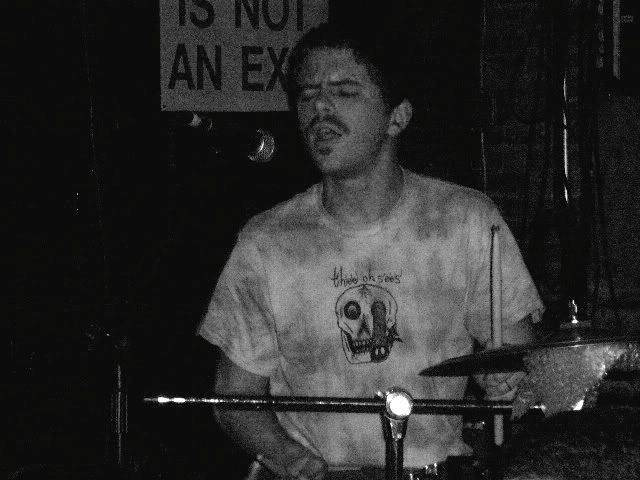 MP3:
The Dodos - Ashley
[
alt link
]
Labels: concert review, mercury lounge, the dodos