Sons & Daughters @ Bowery: Rebels With The Ghost
It's been roughly a year since I last saw (insanely brilliant) Scottish 4-piece, Sons & Daughters. While
the band focused on their 2005 release (The Repulsion Box) during my last encounter
, Saturday night's set concentrated primarily on S&D's brand new LP,
This Gift
. Decked out in a swarm of gold sequins, frontwoman Adele Bethel stormed the stage for a blissful and fervent take on the gig-opening, 'Gilt Complex'. For the next hour, Sons & Daughters continued their aural assault without so much as a 15-second pause. Brightest moments of the captivating evening: a ferocious rendering of 'Rama Lama', an all-out dance-a-thon during 'Chains' & an infectious show-closing 'House In My Head'.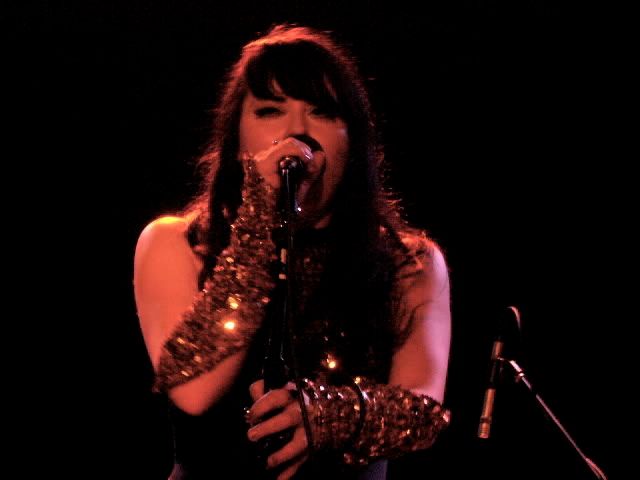 Visit Sons & Daughters at their
MySpace page.
Complete setlist, photos & an MP3 below.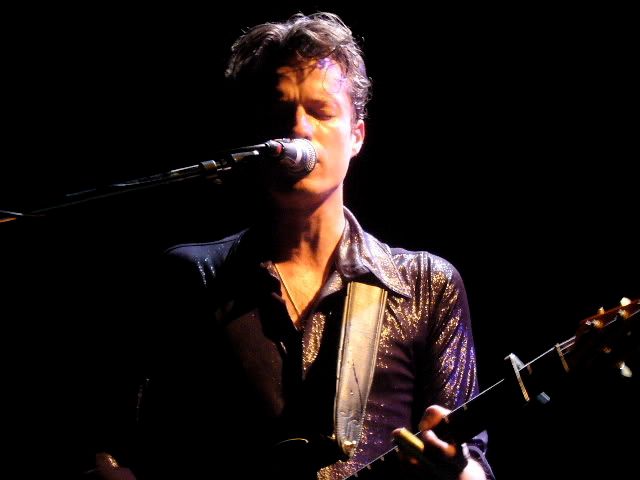 Setlist:
Gilt Complex. Flags. Hunt. The Nest. Red Receiver. Rebel With The Ghost. Iodine. Taste The Last Girl. Darling. Rama Lama. Dance Me In. Goodbye Service. Chains... Johnny Cash. House In My Head.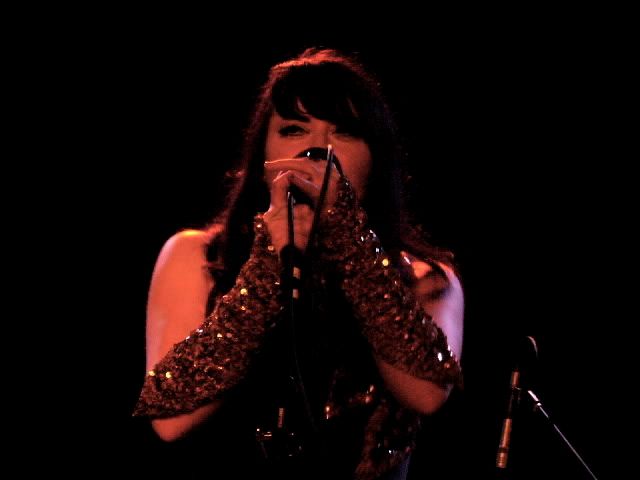 MP3:
Sons & Daughters - The Nest
Labels: bowery ballroom, concert review, sons and daughters