The National @ BAM: A River Full Of Lost Sharks
Last night marked my fourth time seeing the National since the release of their enthralling junior LP,
Alligator
. Surprisingly and/or thankfully their debut at the 2100-capacity Brooklyn Academy Of Music did not vary greatly from their standard riveting gigs over the course of the last three years. The show focused primarily on 2007's
Boxer
& the aforementioned,
Alligator
, as per usual. However, one key difference was the backing string and horn sections which added a much-adored texture and fullness to The National's aggregated sound. Another unexpected treat was a guest appearance by Sufjan Stevens whom tickled the ivories during 'Ada'. Along with a beautiful backdrop, perfect acoustics and a certain magic in the air, The National undoubtedly soared throughout the 90-minute gig. Visit the band at their
official site.
Enjoy some photos, the setlist & an MP3 below.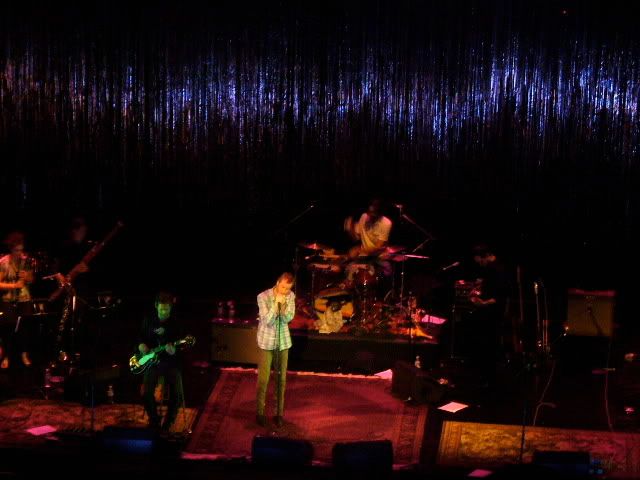 Setlist:
Start A War. Brainy. Baby We'll Be Fine. Slow Show. Secret Meeting. Mistaken For Strangers. Squalor Victoria. Abel. Wasp Nest. Racing Like A Pro. Ada. Apartment Story. Untitled New Song. Karen. Fake Empire... City Middle. Mr November. About Today. Gospel.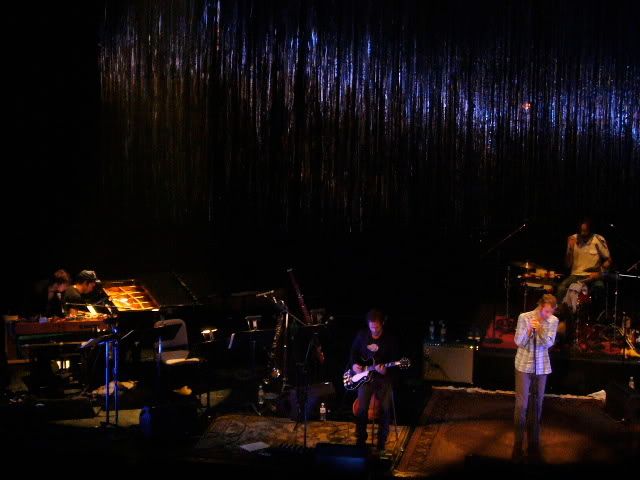 MP3:
The National - Brainy
[
alt link
]
Labels: bam, concert review, the national